Shop Jujube diaper bag for any occassion!
[rt_reading_time label="Reading Time:" postfix="minutes" postfix_singular="minute"]
You may be curious to know what the heck is a Jujube diaper bag and why should they concern you? Choosing the right Jujube diaper bag, however, can be a challenging prospect for many. The company — which has been taking the fashion world and moms by storm — is committed to designing and manufacturing high quality diaper bags from Jujube. The diaper bags are not only extremely functional but also have a healthy dash of style as well.

There is a Jujube diaper bag (also spelled as Ju-Ju-Be) for everyone, no matter what the time of day, surrounds or occasion. Where to buy Jujube in Malaysia has become the buzzword for diaper bags everywhere in the country.
In fact, many moms have taken to purchasing more than one Ju-Ju-Be diaper bag as part of their collection. The different Jujube diaper bag styles make them an excellent value for money.
But as it is with most fashion accessories the correct Ju-Ju-Be diaper bag depends on a number of factors.
These considerations can include on whether or not you want to go ultra-stylish or enjoy the whimsical sense of fun that only a Jujube diaper bag can provide.
It does not matter if you are in the market for a backpack diaper bag or a tote bag, Ju-Ju-Be will have the right solution for your needs and wants.
The following are the diaper bag selections from Jujube. Keep in mind that Jujube diaper bags have different color variants for their different collections.
1. B.F.F. Diaper Bag From Jujube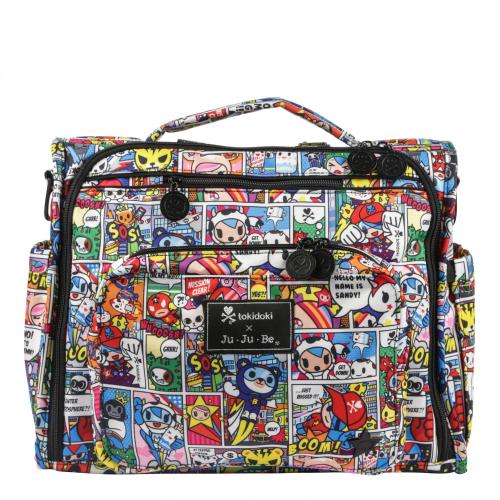 For everyday use, the perfect solution is the Jujube BFF. This could be called the Goldilocks bag. It's not too big or too small — it has the perfect amount of space for all the baby essentials, plus a little extra. The addition of the back straps make it a breeze to carry.
The BFF comes in various style names, such as The Monarch, The Duchess, The First Lady and many others.
2. Be Prepared Jujube Diaper Bag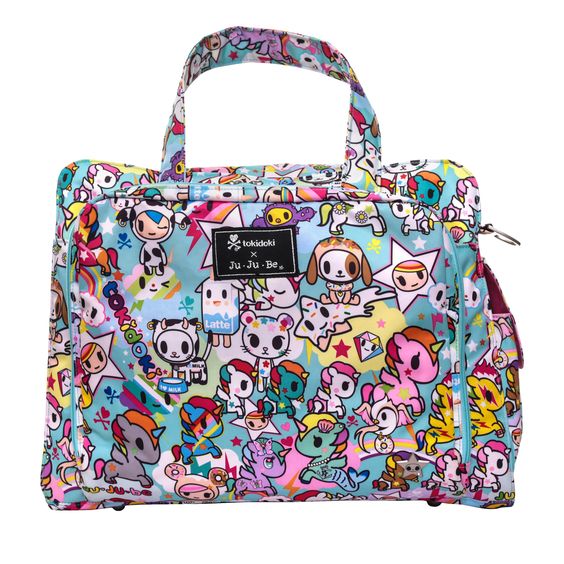 The Jujube Be Prepared is another popular model of diaper bag from Jujube. This diaper bag is simply the best solution for an extended play date or a trip to the park. It is big enough to carry some treats and lunch items as well as as selection of toys to keep the little one occupied and stimulated. The material is made out of nylon and is Teflon treated on the outside so that stains do not stick. Agion treatment protects the inner lining by inhibiting the growth of odor-causing bacteria, mold and mildew.
Like the BFF, the Be Prepared also comes in variants which are named according to the colours and styles. The popular ones are the Be Prepared Tokidoki, Imperial Princess and Sakura Swirl.
3. Jujube Be Set Diaper Bag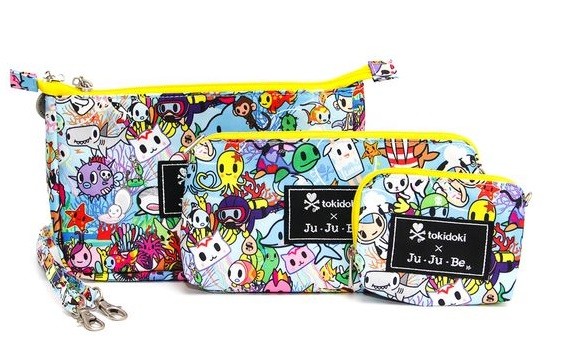 The Jujube Be Set is another great choice from Jujube. It is large enough to hold other diaper bags, as well as everything that a mom (and baby) need for their daily adventures.
The Jujube Be Set too comes in many color styles and variants, among them being the collectios from Tokidoki, Hello Kitty, Moon Beam and many more.
4. Jujube Be Classy Diaper Bag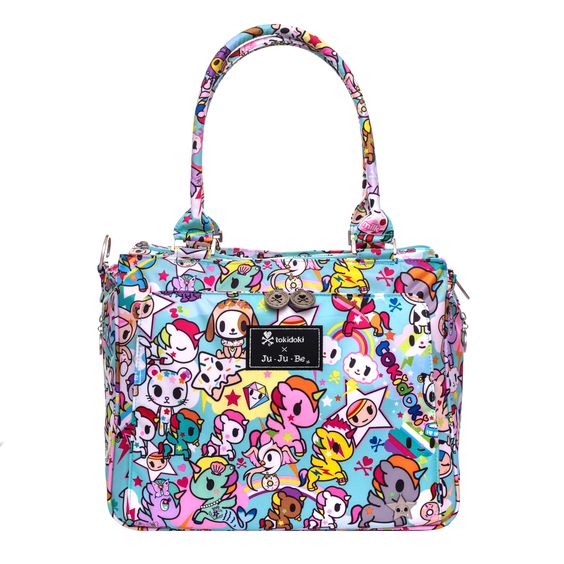 For that perfect classy solution for the mom with an active social life, there is always the Jujube Be Classy.
If you are out on a shopping trip or want to hit a restaurant for a bit of out-of-home relaxation, this is definitely the Jujube diaper bag for you and your needs.
5. Jujube Be Right Back Diaper Bag Backpack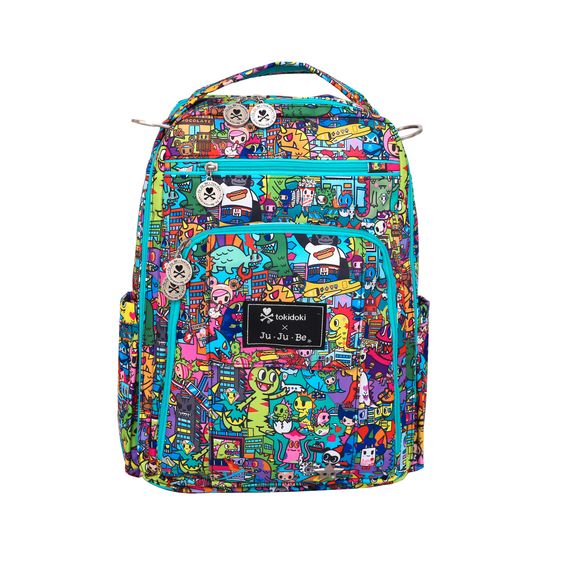 There is the ultra classy and ultra useful Be Right Back from Jujube. This backpack diaper bag makes up part of the company's Versailles Collection.
Featuring back straps and comfortable lines, this is the perfect diaper bag for the woman around town who wants to be both comfy and look ultra stylish. It is big enough to pack those essentials for a day out on the town.
The design of this backpack diaper bag means that your back and arms will be spared the discomfort that can often accompany an extended trip.
It is also large enough for a quick shopping trip and it will accommodate bottles, lunch and of course those all important diapers with ease. Even if their are two little ones who have to include all their extras accommodated, this Jujube backpack will still be able to handle everything with ease. It is perfect for beach trips or a trip to an amusement park or the zoo.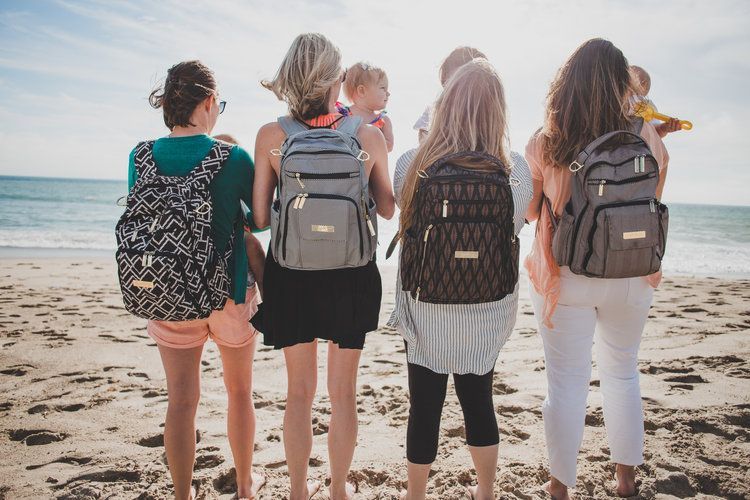 We hope that you enjoy these selection of diaper bags from Ju-Ju-Be. It should be an essential part of every mom's accessory list. A diaper bag from Jujube should be the choice for every fashion-conscious mom and Jujube diaper bags are suited for every lifestyle and sense of style.